Yes.
The way is as below.
1. Check if you are correctly selecting the target company.
2. Click "Operation Management" > "Company Setting" > "App Setting".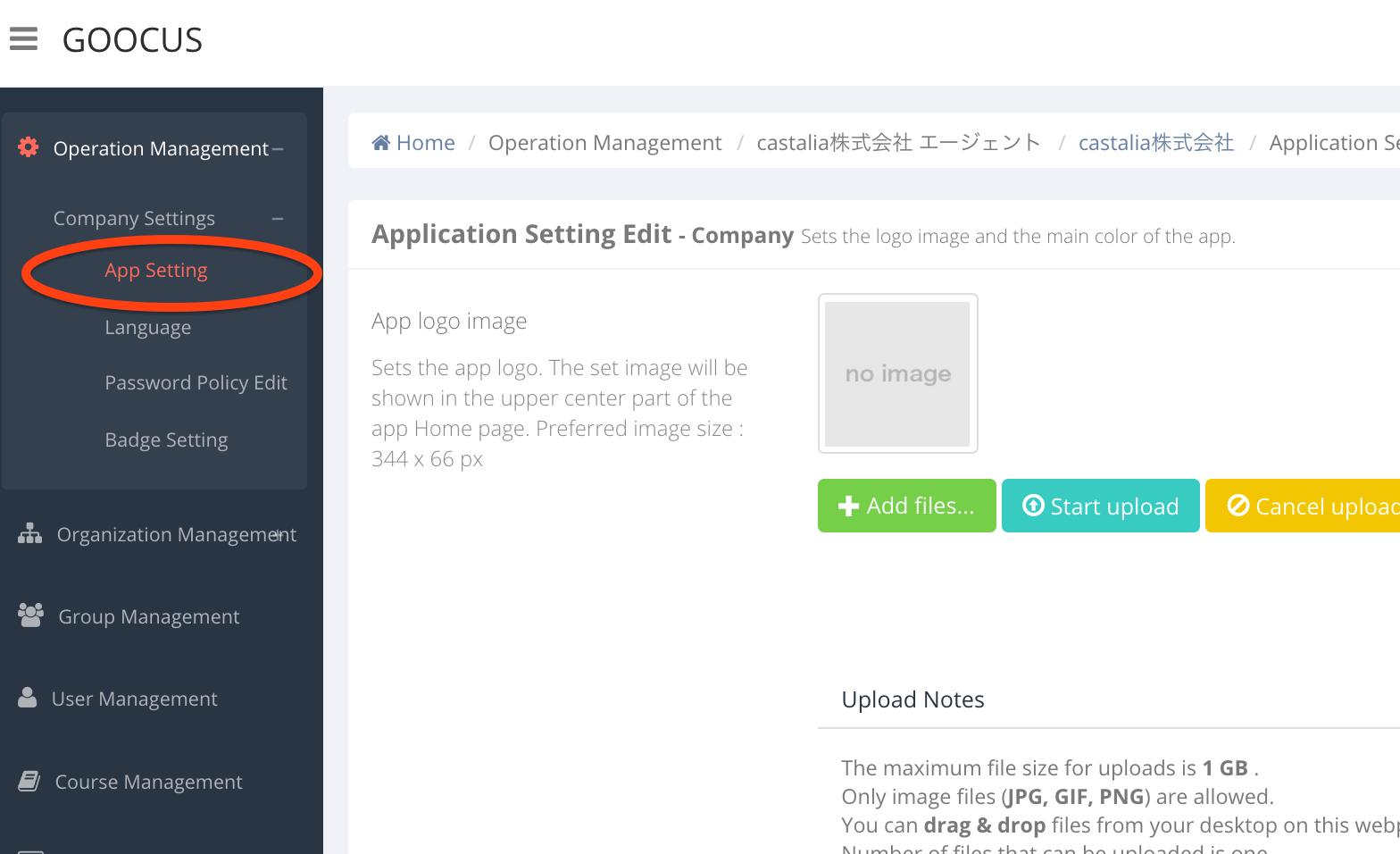 3. Click "Add files" on "Application Setting Edit" page and select a picture for the logo.
4. Click "Start Upload" or "Start".
5. Confirm if the picture is uploaded. Scroll the page and click "Save".
6. The confirmation message will appear above of the page. When the picture that you uploaded has been reflected, the logo setting is done.
7. Please log into the App and make sure the top logo is correctly changed.