Yes, the way of duplicate courses is below.
1. Confirm the company name on the top of left on screen.
2. Click "Course Management" in the left column, go to Course list page.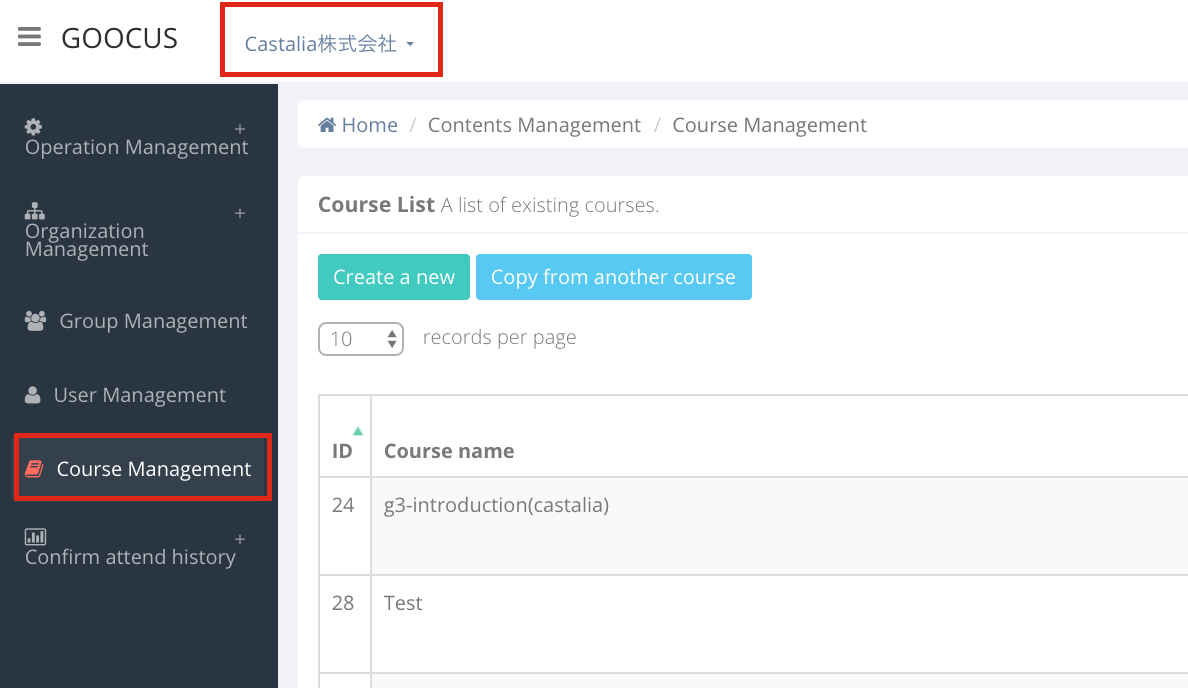 3. Click "Copy from another course" and duplicate a course.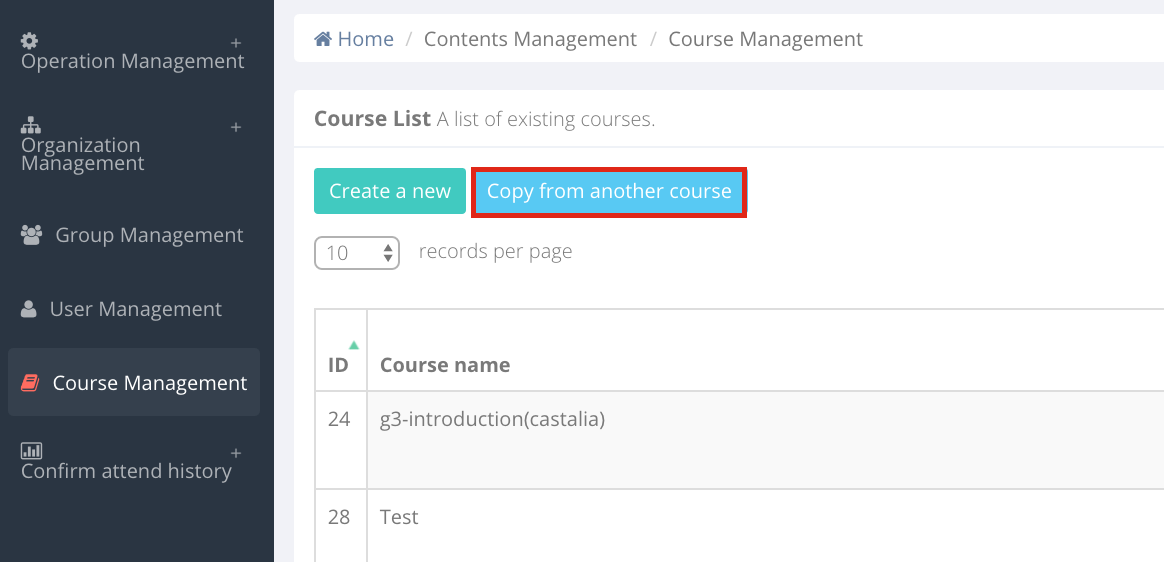 4. A new window is shown and click a company name including the course you want to duplicate.
5. Click a course you want to duplicate and select "Start To Copy".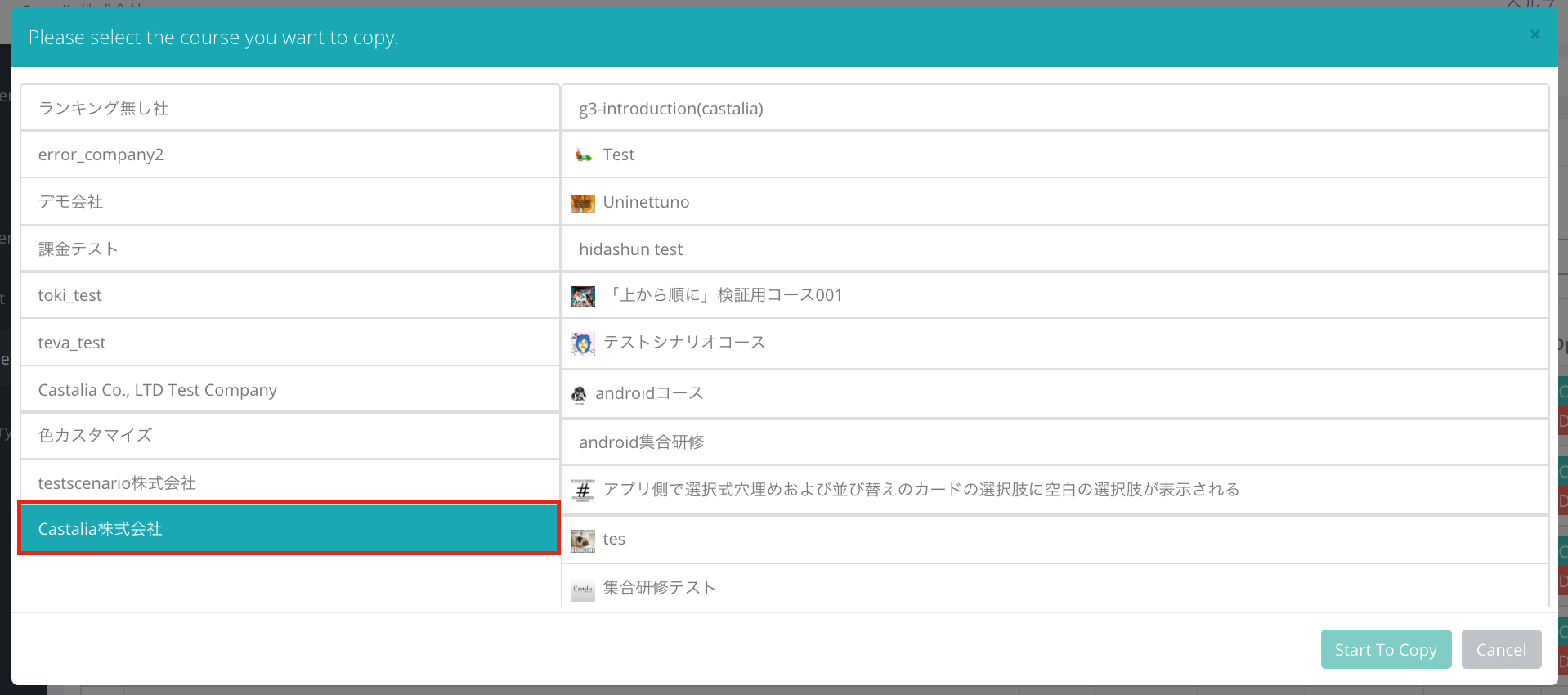 6. After copy a course, go to Course Management page and confirm the duplication from the last page on Course Management page.



*If you edit an original course, the changes will not be reflected to duplicated course. Also editing of duplicated courses do not be reflected to original courses.