The publish status of the course may be "OFF".
Follow the procedures below and check if the status is "ON".
(Note: On Goocus ver. 1.0.3. updated on July 14, 2015, we fixed the bug where the course is published even if the publish status is "OFF", which caused the circumstances where the course that had been visible until then had been hidden. We apologize for the inconvenience caused.)
[Procedures to publish a course]
Go from "Contents Management" on the menu to "Course Management" and then select "Edit" of the course you wish to publish.
To publish a course, check the "Publish status" checkbox.
To hide a course, uncheck the box.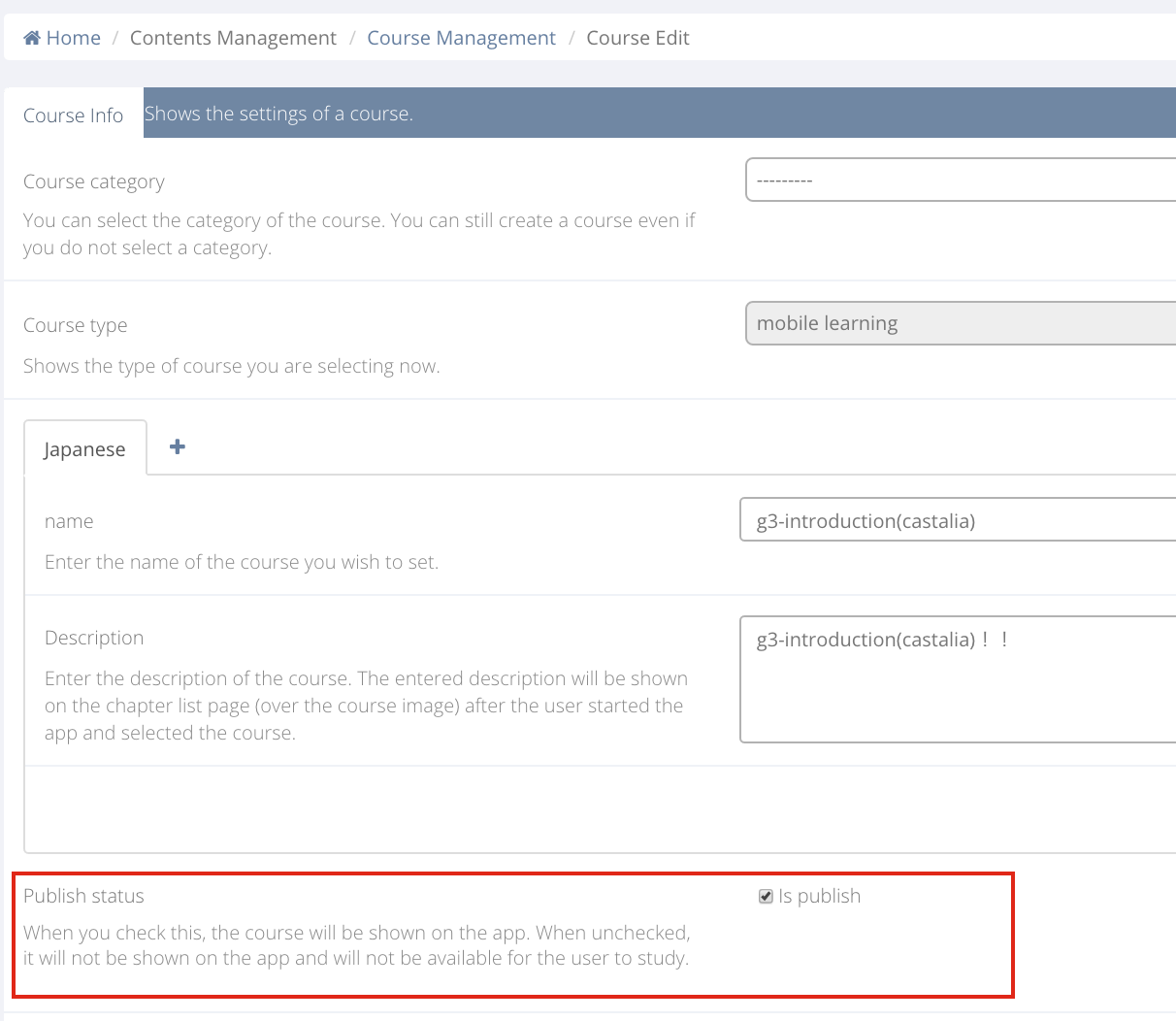 [Procedures to publish the course flow (group assignment setting)]
Go from "Group Management" on the menu, select the "Course" of the group you wish to assign on the Group List page, and then select "Edit" on the Course Flow List page and you will be directed to the Course Flow Edit page. Make sure the "Display status" checkbox has been checked.