An Exposition card describes the quiz card created within the Test Set Section.
When you create a card, select "Related quiz" and enter the description of the quiz card.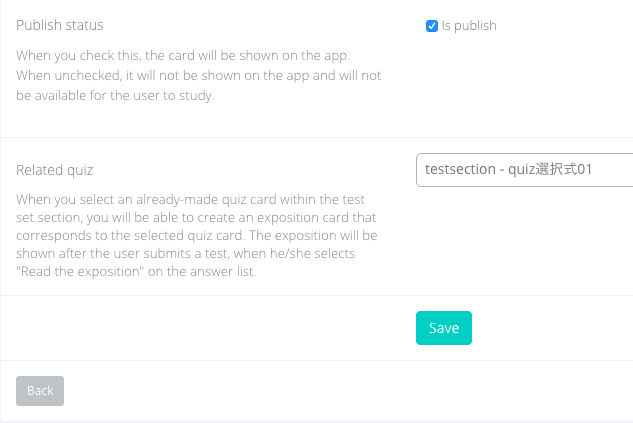 The created exposition card will be shown at the "Exposition" on the test grading page of the app, after you have gone through the test set. Select "Exposition" to open the created Exposition card.