1. Manager make new report cards on CMS.
2. People who have Student account take lessons on app.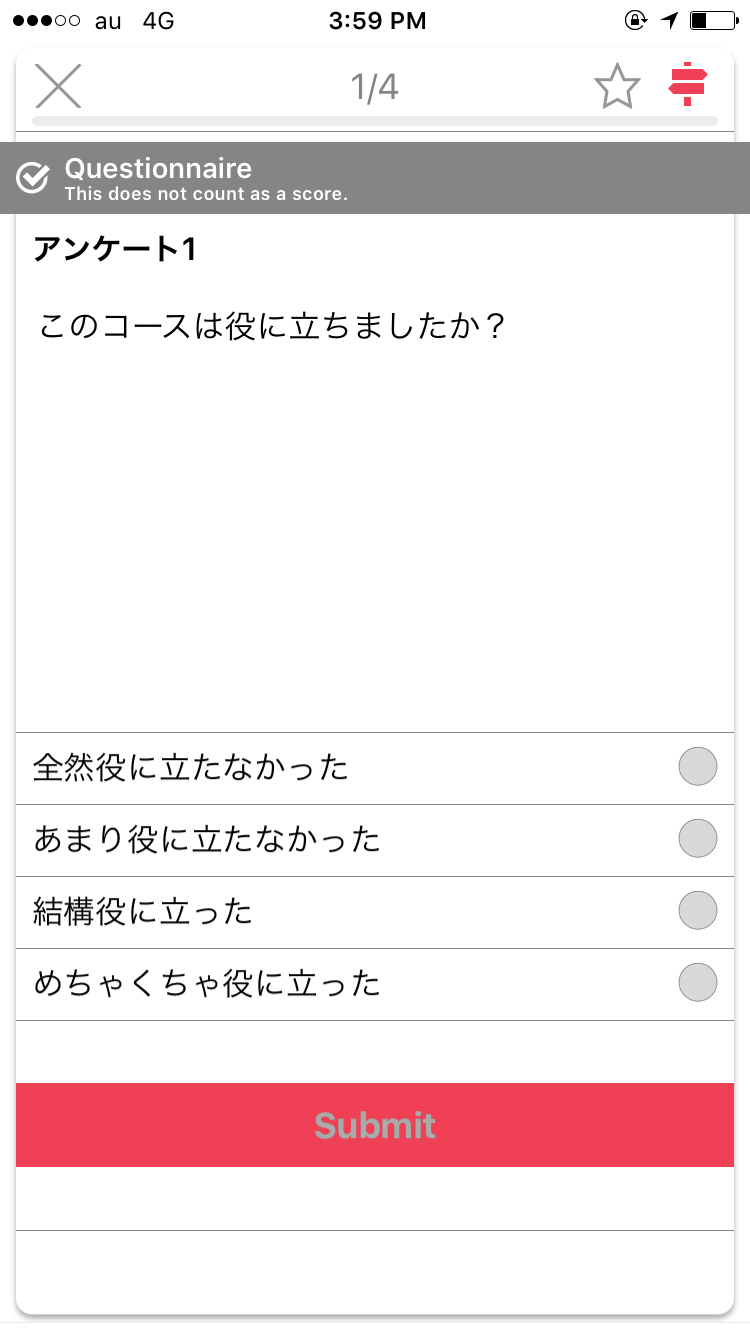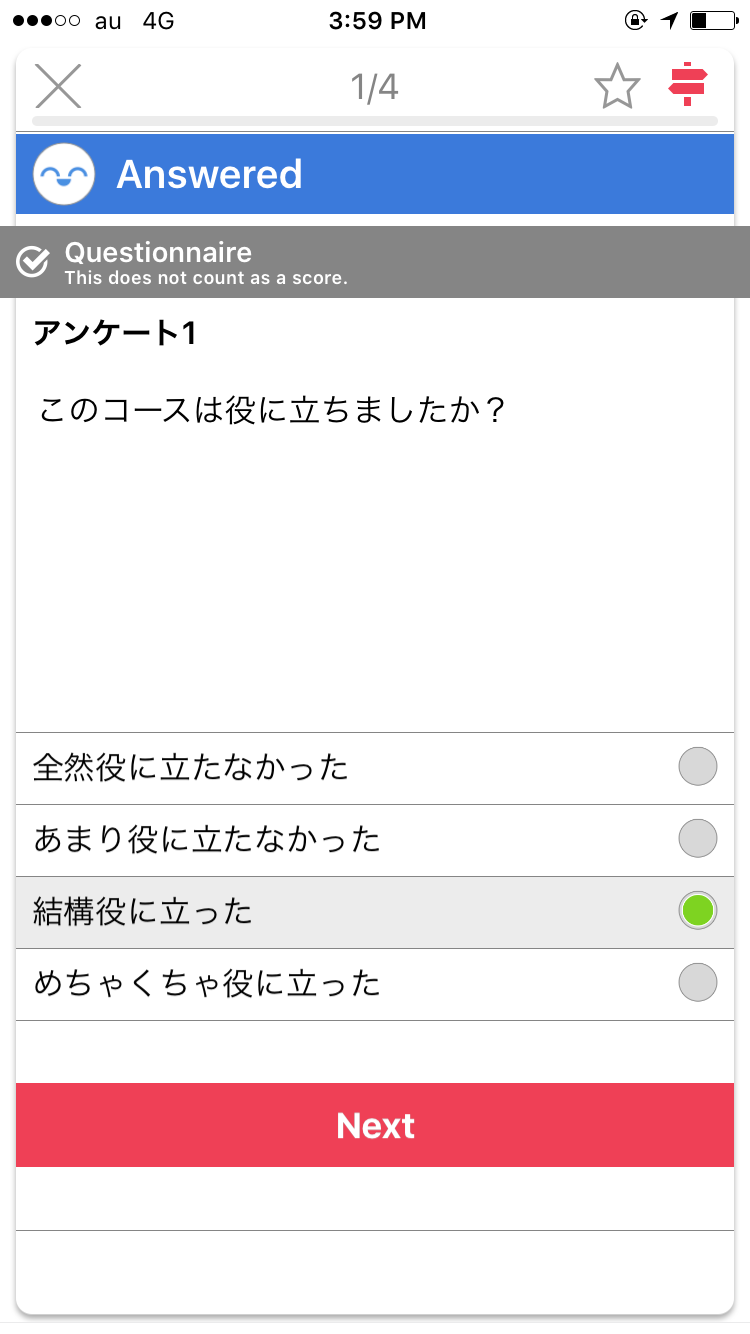 3. When students submit answers on app, a message "Answered" is shown on cards.
4. You can confirm and grade submitted answers on CMS. The way of it is below.
① Select "Course Management" in the left column. On Card List, select "grading" of a card you want to grade.

② When users submit answers, their name are shown on "grade" page on CMS. You can see the status of grading.

5. Click "Grading" and you can grade each answer.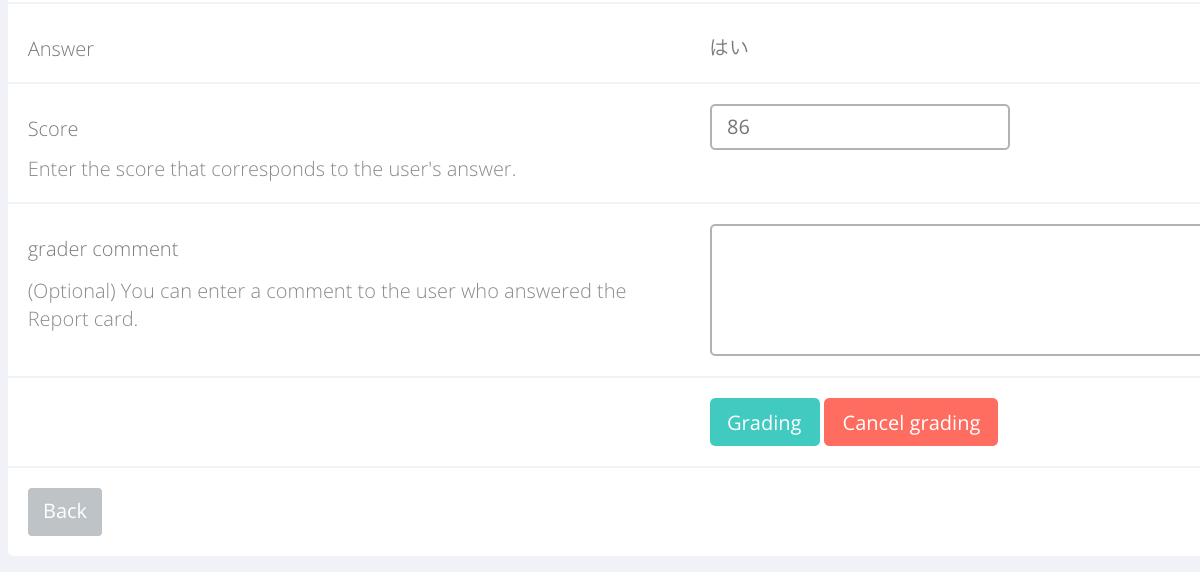 6. After finish grading, a message "Graded" is shown on app. If you set score to card on CMS, the score and point are also shown on it.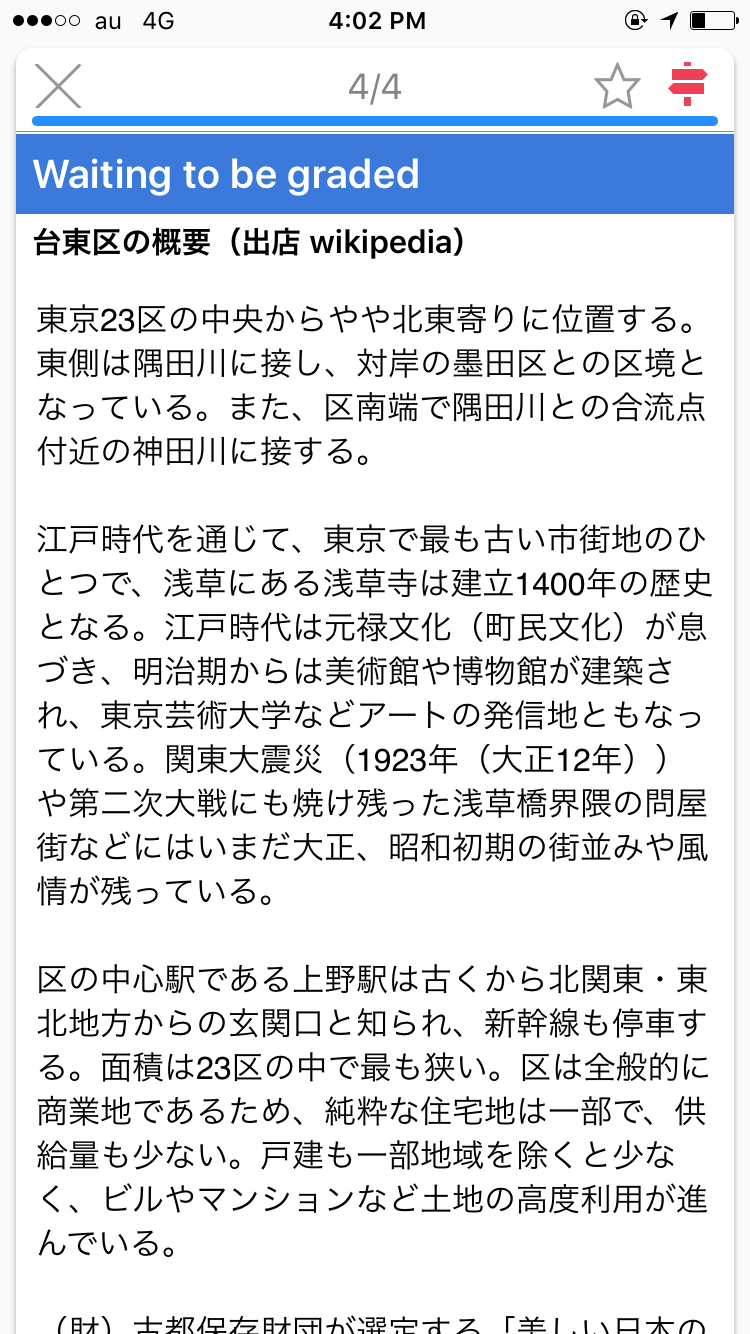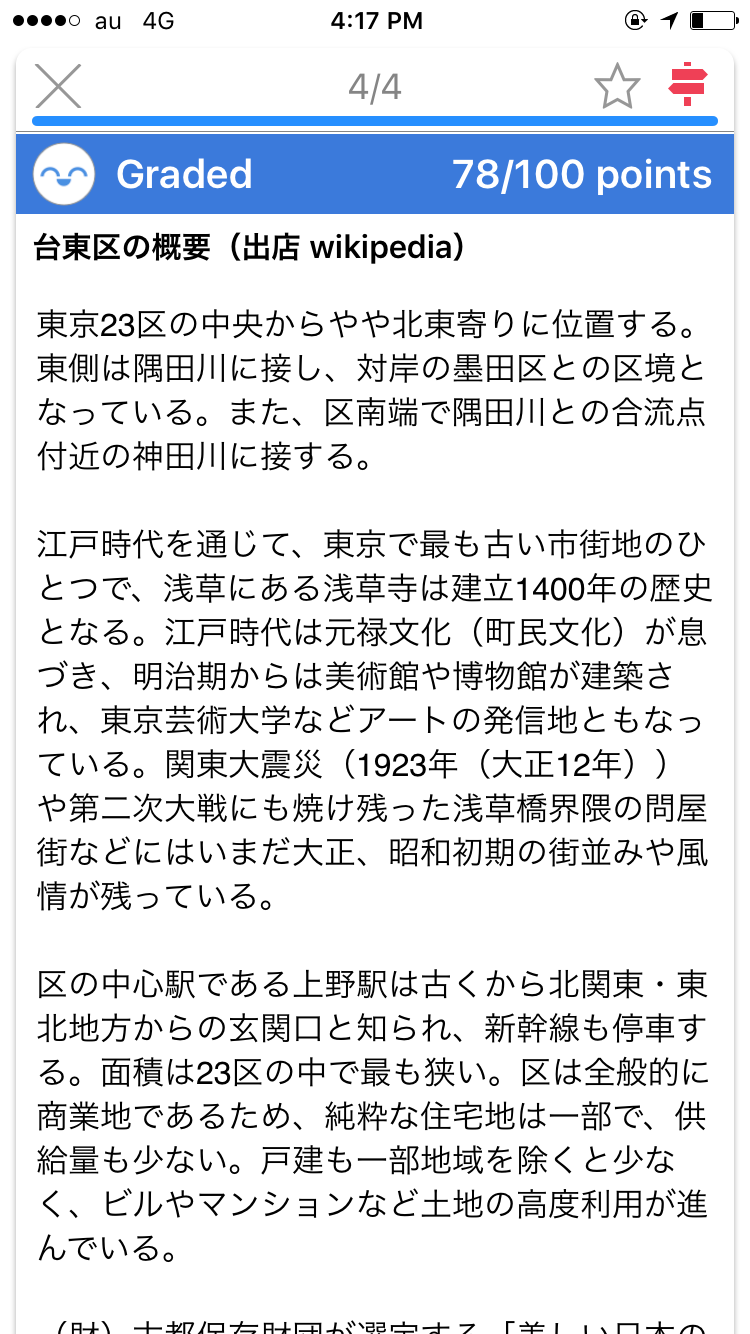 7. By opening a card submitted, students can confirm the grading.
*We do not offer a function of notify "grading done" of users at this stage.