1. Go to the Goocus content management system webpage and click "Company Setting" from "Operation Management" at the top of the column.



2. Click "Badge Setting" to visit the webpage for creating a new badge.



3. Click "Create a new"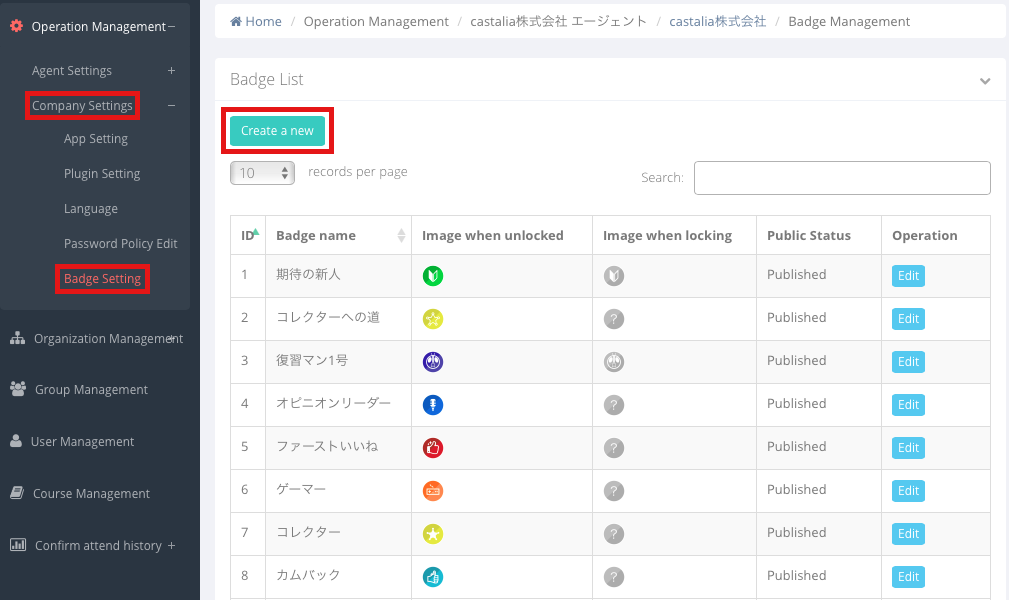 4. Put necessary information to each box.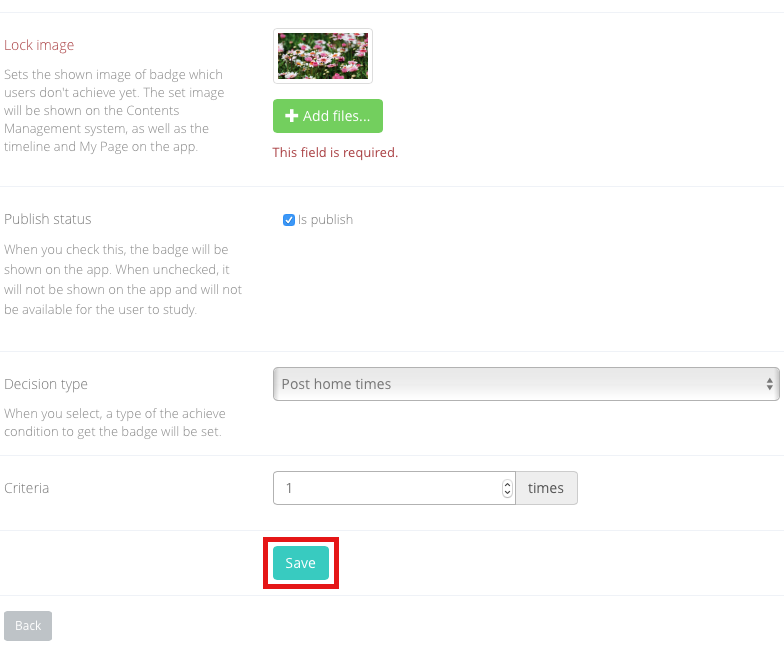 5. Click "save" at the bottom.



*Don't forget to publish your badge by checking the box "is publish".