Yes, you can duplicate already created cards and add it to other courses by following the steps bellow.
1. On the home screen, click "Course Management" and go to "Course List", "Chapter List", "Section List" and "Card List".
2. On the "Card List" page, click "Add to section" and select "Add from already created card".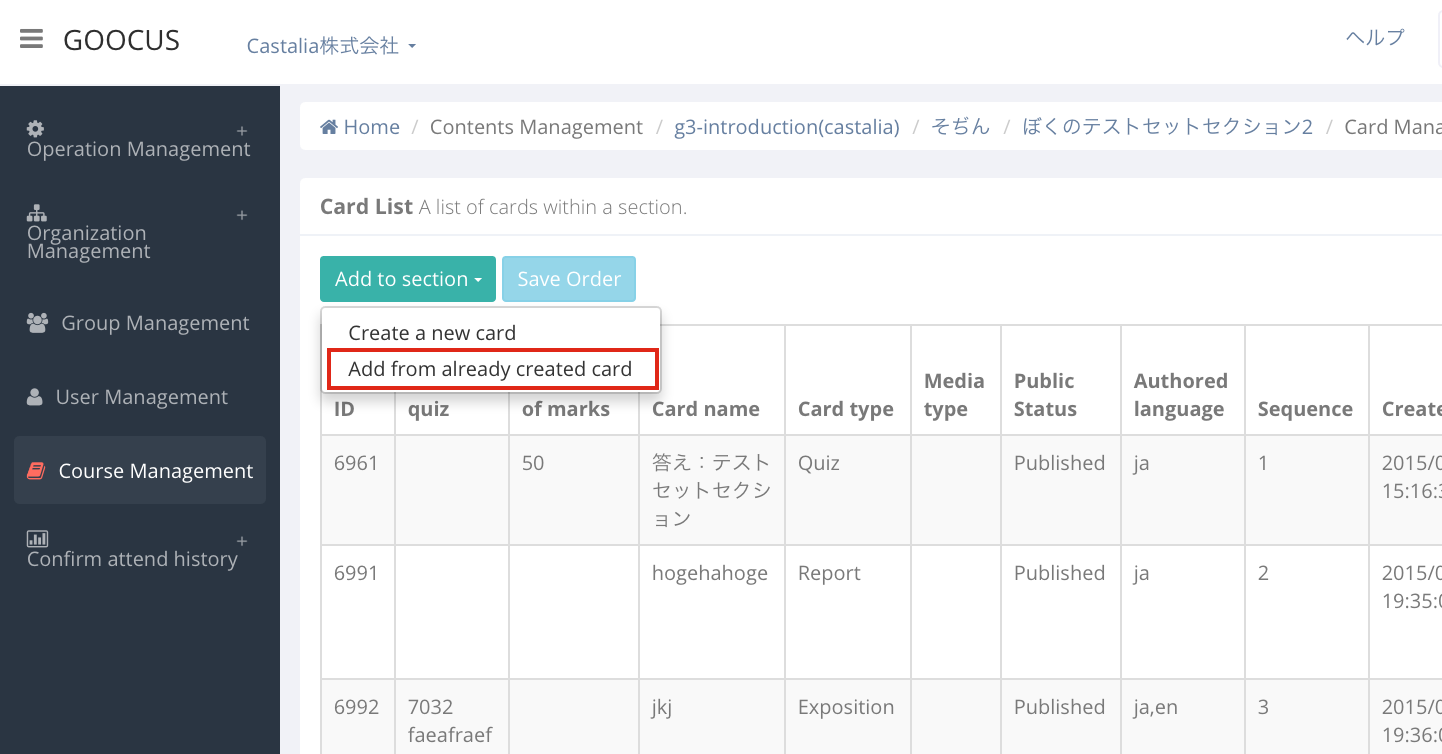 3. Select the course including original cards from "Course name" and check the items you want to add on the list.
4. Click "Preview" and confirm the card you want to add to other course. Click "Add to section" and you can add it to course.
*If you delete image, sound or movie files, the duplicate cards will get unavailable. In that case you need to access to original cards or data.